Finally, the world first foldable phone is here. This is not a concept from a futuristic movie, it is actually the real thing.
The future is really upon us. Some few years ago, it would have been a laughable idea to create a mobile phone that can be folded. The world would have mocked you. But today, it has become a reality.
One of the interesting things about this new device is that it is not from Samsung. Late last month, Samsung dropped a hint when they invited their developers to a top secret meeting that they were developing a foldable something. But it seems like this Chinese manufacturer beat them to the game.
The name of this new device is FlexyPai (Pronounced "Flexi-pie") and the name of the manufacturer is a Chinese company named Royole.
The phone when flat has a 7.8-inches display, just some mm smaller than the iPad mini. One thing is obvious, it can't fit into your pocket, that's why it folds.
When the device is folded up, it is closer to the size of your regular smartphone, only that its a bit wider. Another thing to note is that it doesn't fold completely flat (due to its hinge). This makes it a bit awkward to hold.
The display is made of plastic of course, and the Chinese company Royole says it is virtually unbreakable and even more scratch resistant than most glass phones. The whole back of the device is made of plastic too, except the hinge, which is made of silicon.
Now, this is not a fully perfect device so the bending and the straightening is not as smooth as it supposed to be yet. It still requires a bit of force. At least, it is not as easy as the old-school flip phones.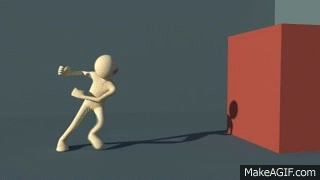 Another flaw is the bezels. At a time where companies are trying so hard to reduce bezels or eradicated bezels completely from their design, the Flex-pai's top edge is down rightly huge.
Another outstanding flaw on the device is the operating system.  It comes with a fluid version of Andriod 9, which is dubbed "Water OS". But it is super buggy.
The phone costs about $1318.