That is an easy one!
If you didn't know the answer, you should be caned!
We all know that nothing is as tough as the Nokia 3310. I mean, I have proved it over and over again. Thanks to an upload from the youtube user @carsandwater, we are once again reminded of the indestructible power of the Nokia 3310, this time, with a red hot nickel ball!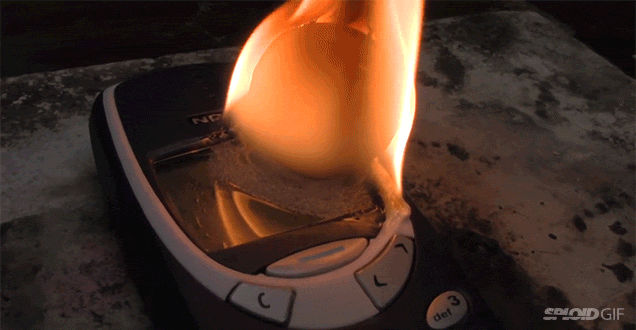 Even though the plastic was left beyond repair, it did a good job of protecting the innards of the phone. (I can't believe it was still intact!)

As usual, I stand in awe of the Nokia 3310, you will forever remain my Superman.